Summer of 2006
My friend said something the other day "metal detecting... what a cheap hobby"
I was once an avid fisherman, never really kept any, just fishing for a trophy. Well after many years of trying and lots that got a way I decided to hang up the fishing gear and try something new. After some thought I decided metal detecting was the way to go. My reasons for this choice were simple 1. I always enjoyed exploring 2. depending on my finds the hobby might pay for itself 3. being a coin collector I thought this would be a good way of adding to the collection.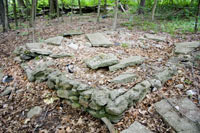 In this picture I'm exploring a new site. I left the detector at home as this was my first visit here. I was able to locate four foundations, all made from stone. The area has been a party place for many years and has heavy surface trash. Lots of broken glass, old rusty cans, old car seats are just some of the obstacles. This will be a hard site to detect, lots of iron junk along with bottle caps and black flies.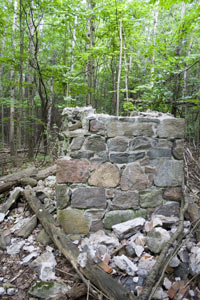 This is what's left of another building. Looks like it had a real nice fireplace. I will be coming back with the metal detector and will post the results soon.
Things you might find...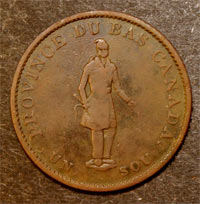 Here is a 1837 half penny bank token. This coin was only one inch down. Its in very good condition. This is my second oldest coin that I have found.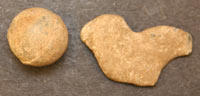 I've been looking for a musket ball for a long time. I got lucky and found two one fired and one dropped.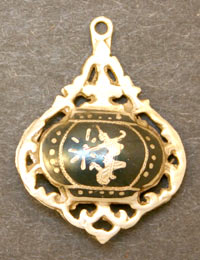 I found this silver pendant in a friends back yard. I'm still trying to figure out how old it is and where its from. Its an old property that was within 1 km of a large indian village.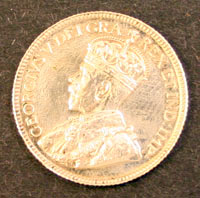 1929 silver quarter found on the beach about two inches down.